Registration not required but encouraged. tinyurl.com/shalerwalktalk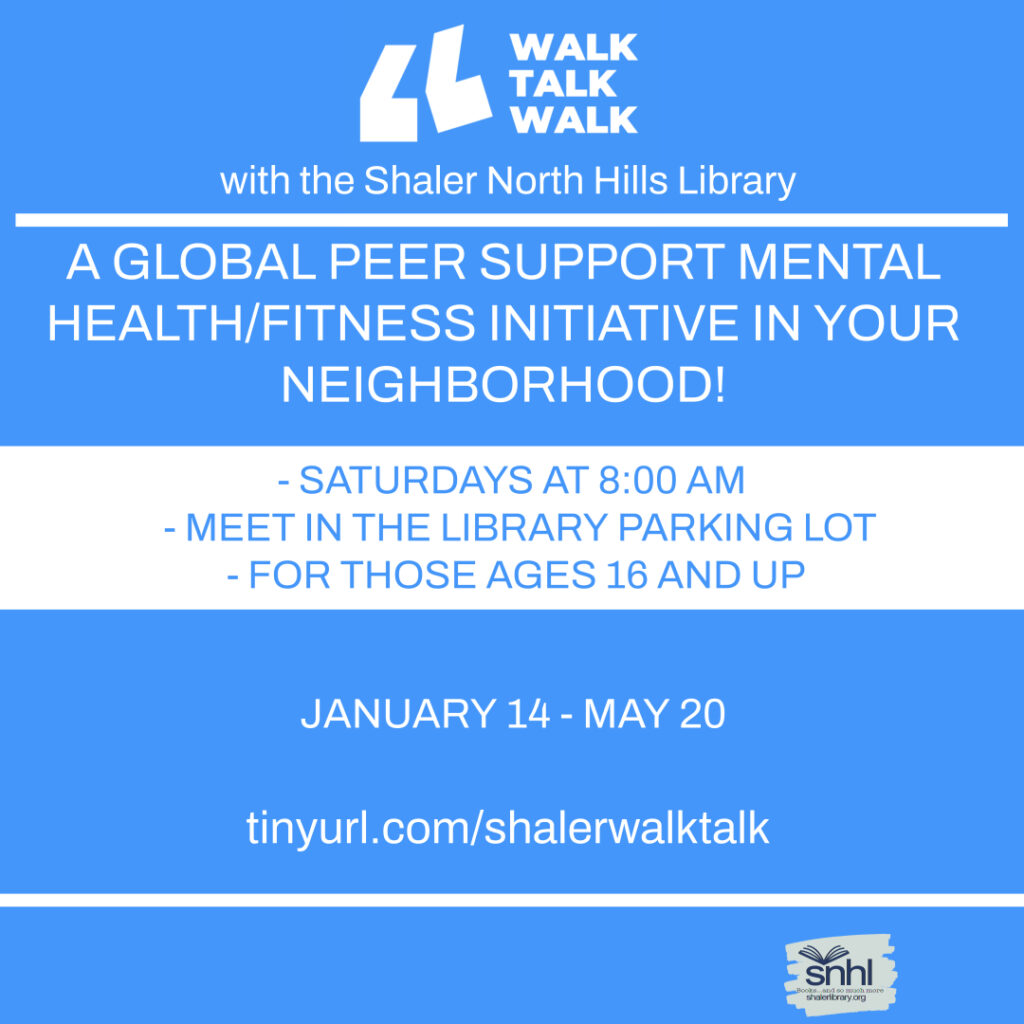 We will meet weekly on Saturdays in the parking lot of the Library at 8:00am. The walk is between 1 1/2 – 2 miles. There is no pressure to be fast, we will walk as fast as our slowest member needs. You don't have to come every week and we hope to keep the program going through the summer and beyond!
For more information check out runtalkrun.com or email Miss Ing at rev.kalchthaler@gmail.com.
Listen to the story of how Ms. Robson got the whole thing started on the Running with Jake Plodcast here!