In addition to our books, CDs, and DVDs, we are always expanding our "Library of Things" that you can borrow! From items to help at home, to try a new craft, or to enjoy as a family, we have a wide selection. Most items circulate for 3 weeks (except as noted below) and are not able to be reserved. Items must be picked up and returned directly to Shaler North Hills Library.
SHALER YEARBOOKS ARE NOW DIGITAL!
We're excited to announce that most of the Shaler Yearbooks have been digitized and are now available for you to view and download from our website. CLICK HERE for the details and the link.
---
OUTDOOR FUN
TELESCOPE We have an Orion StarBlast 4.5-inch Astronomical Telescope, complete in carrying case with accompanying instructions. Must call to be put on waiting list.
BINOCULAR BACKPACK Any season is a great season to try bird watching! Grab some binoculars for your next hike! First come, first served. Must pick up and return directly to Shaler North Hills Library.
METAL DETECTOR We have a Garrett Ace 400 Metal Detector in a storage/carrying case. Accompanying backpack holds: pinpointer, digger, headphones, gloves, collector apron. Must call to be put on waiting list. Circulates for ONE (1) WEEK.
Check out these videos from Katelynn of North Pittsburgh Past Finders to learn about the Metal Detector: VIDEO 1 VIDEO 2
OUTDOOR EQUIPMENT–EXPERIENCE SHALER TOWNSHIP PARKS Fun outdoor equipment is available to borrow! First-come, first-serve. No requests. Items check out for 1 week, no renewals. Sets include bocce, croquet, lawn bowling, pickle ball, tennis, ring toss, cornhole, 'tumble tower' blocks, walking backpacks. Call or stop by to see what we have. Includes a brochure on Shaler Area parks!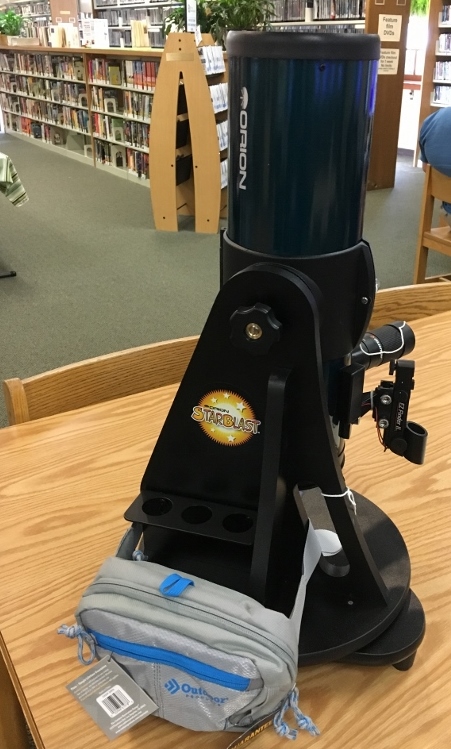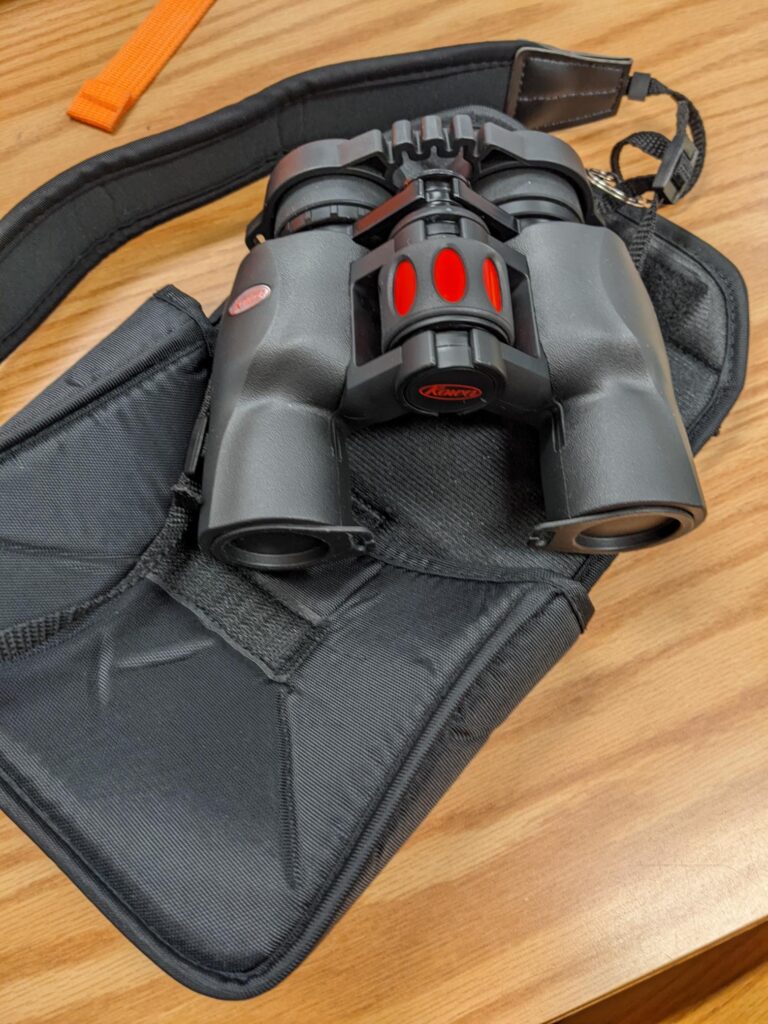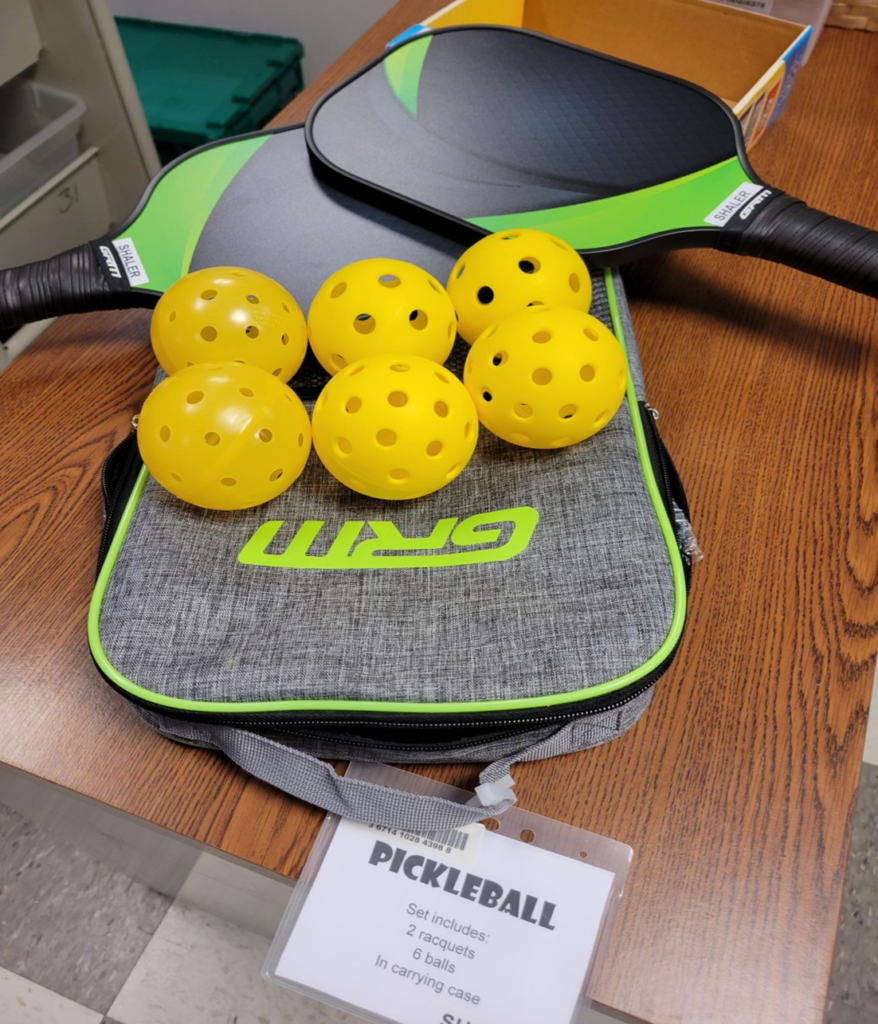 ---
ITEMS TO HELP
LIGHT THERAPY BOXES A sun lamp, also called a SAD lamp or light therapy box, is a special light that mimics natural outdoor light. Light therapy, also sometimes called bright light therapy, may be an effective treatment for: Seasonal Affective Disorder (SAD), Depression; Dementia.
POWER SHREDDER Get organized and shred up some of that paperwork sitting around the house! Circulates for 1 week.
POWER METER This power meter is a monitoring and testing instrument which determines the power consumption of a connected appliance and the cost of the electricity consumed.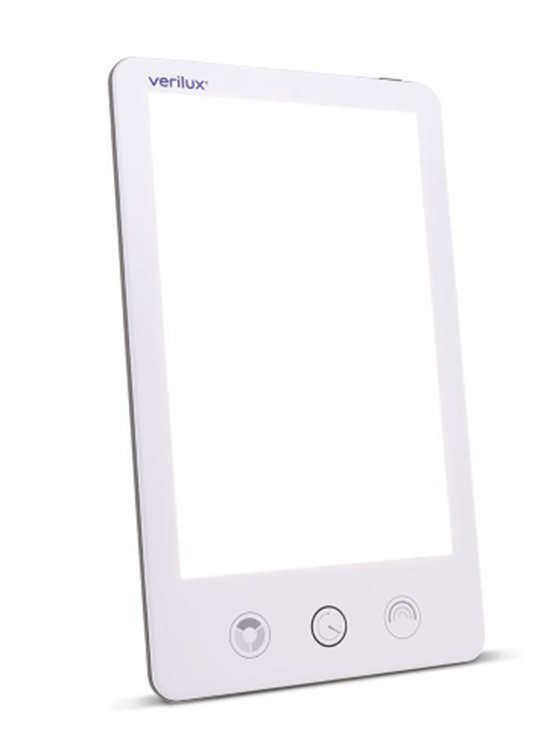 ---
INDOOR FUN & PROJECTS
MINI-PROJECTOR Show a movie or photos at your next family gathering! Circulates for 1 week.
SEWING MACHINE Check out this awesome Kenmore sewing machine recently donated to the library! Just the right size for many projects, comes with accessories and a handy carrying case. Instructions included.
KNIT ONE, CROCHET TOO! KITS Want to try your hand at knitting or crocheting? Check out one of our Knit and Crochet kits to get started. Included are knitting needles and a crochet hook, yarn and an easy beginning book with some simple patterns. Please return bag with books, needles and hooks. You keep the yarn!
CAKE PANS Check out our cake pan "library" with over 25 pans that you can borrow to make that special someone that perfect cake! We circulate the pans in clear plastic bags with instructions.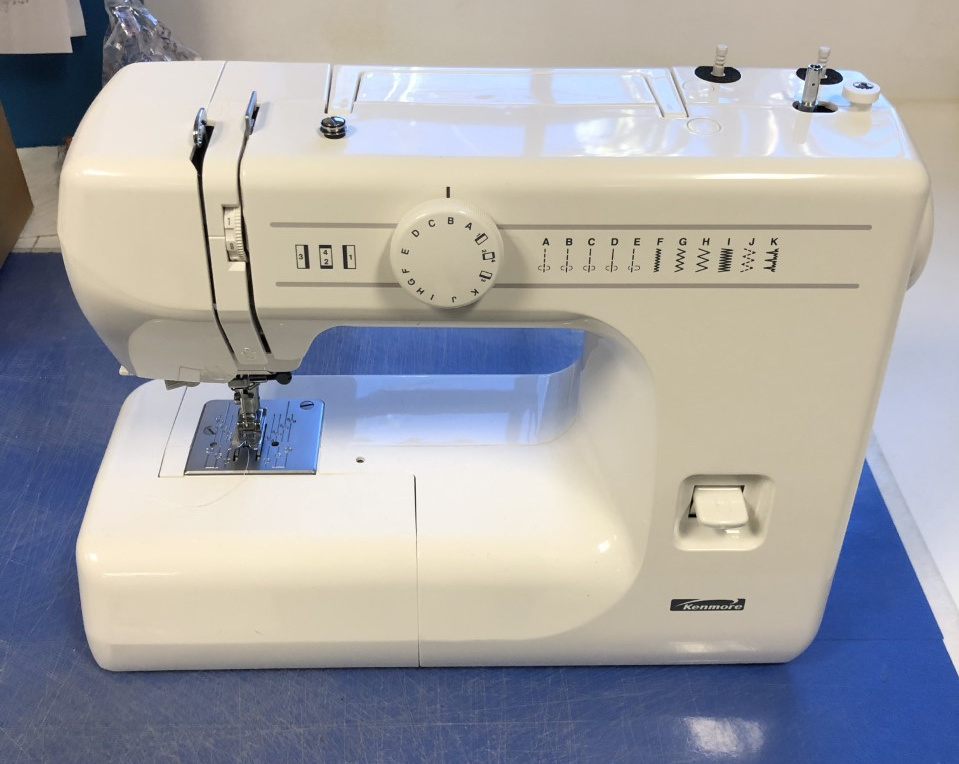 GAMES & PUZZLES We've greatly expanded our collection of games! Just perfect for family game night. Click on the photo below to go to a fun interactive 'shelf' to see what we have. Click on any game to go to the catalog where you can reserve it for pick-up! We also have jigsaw puzzles galore! Not requestable. You'll have to stop in to view these and make your selection.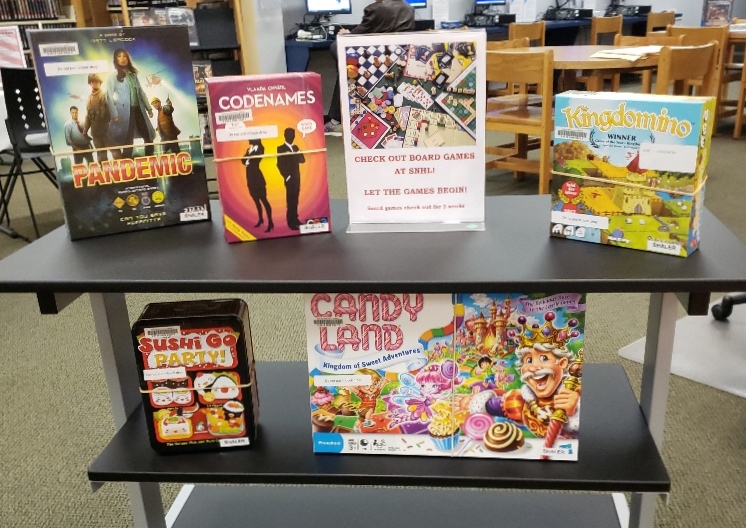 ---
EXPERIENCE KITS–VISIT LOCAL ATTRACTIONS FOR FREE
Schedule to pick up a kit for a week that gives you FREE admission for four to various local historic sites and museums. READ THE DETAILS HERE.
---
ITEMS FOR CHILDREN/FAMILIES
AMERICAN GIRL DOLLS: We have kits with dolls and accessories! Choose from Rebecca, Melody, Kaya, Luciana, or Kit.
STORYBOOK KITS: Backpacks containing a picture book and its matching stuffed animal character(s).
CONSCIOUS CHILD DISCUSSION KITS: Family book discussions made easier. Kits come with 4 books and a set of laminated discussion questions based on a similar contemporary theme. Additional book recommendations on the topic are also included. Circulates for 3 weeks. Available for ages 4-7 or 8-11.
NATURE BACKPACKS: Adventure awaits and these backpacks will help you seize the day. Organized around themes like Water Exploration, Wildflowers, Bird Watching or Trees, these backpacks include tools (i.e. binoculars, nets, microscopes) and nature guides to explore the outdoors.
KINDERGARTEN READINESS KITS: Backpacks filled with books, learning activities and educational games to prepare your preschooler for kindergarten.