January 18 – February 26
Reading brings us together…even when we're apart! We hope that you will join us in reading this winter. Pick up a few good books, bundle up, and read! We'd be happy to make some recommendations for you–or use the reserve system in the catalog to request books.
Open to ALL ages! Adults, teens, kids! Sign up as a family!  Every Friday we'll be selecting a registered family /individuals to win a cozy wintry prize! REGISTER HERE!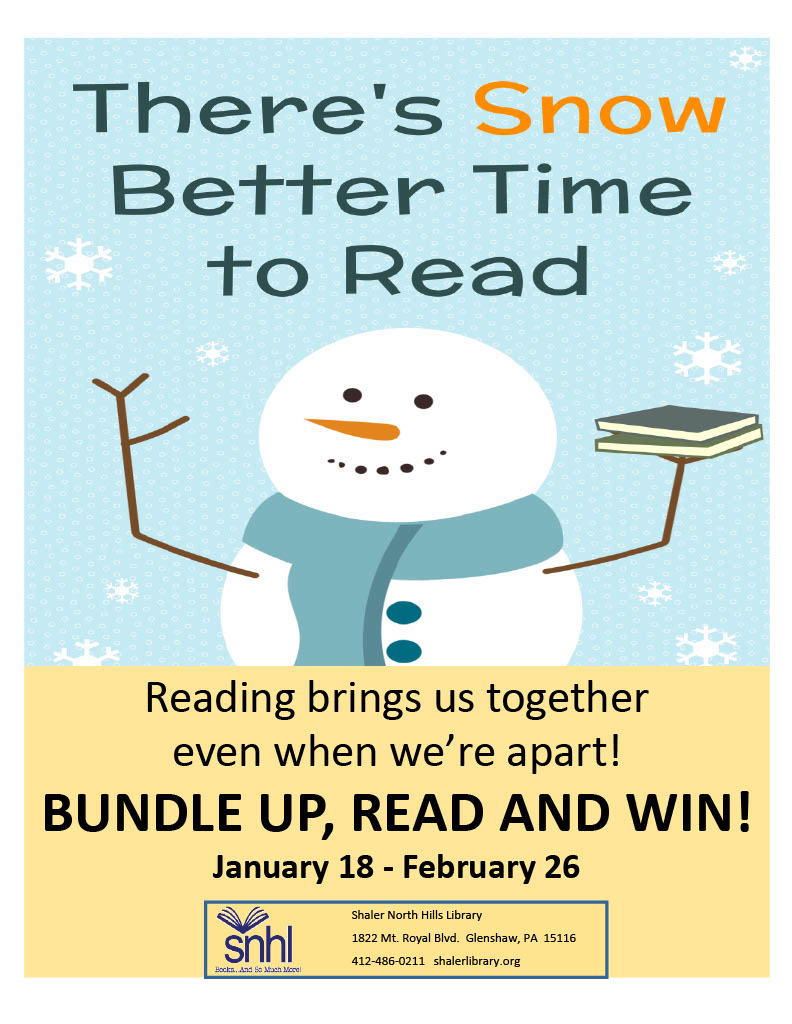 Here are some fun ideas:
Read to your children or grandchildren (in your bubble, over the phone, over Zoom).
Read a selected book together aloud as a family.
Read a book together and then ask your child to draw a picture or create art from the book.
Find a new series to read all winter. Ask us for a suggestion!
In a reading rut? Try a new genre! How about historical fiction, science fiction, biography, a classic. You might be surprised what you like.
Try your first eBook or eAudio Book.