Whether you are a regular visitor or have never been, there is a lot for you to discover at the Senator John Heinz History Center! Learn about the museum's rich collection and ongoing exhibits, including the 7,000-square-foot exhibit on American Democracy. Following the presentation there will be an opportunity to ask questions and receive personalized recommendations for what to see first!
July 27, 5:00pm. This program presented via Zoom.
PLEASE REGISTER FOR THIS PROGRAM HERE.
About the Heinz History Center:
Devoted to the history and heritage of Western Pennsylvania, the History Center is Pennsylvania's largest history museum and a proud affiliate of the Smithsonian Institution. The 370,000 square-foot museum presents compelling stories from American history with a Western Pennsylvania connection in an interactive environment perfect for visitors of all ages.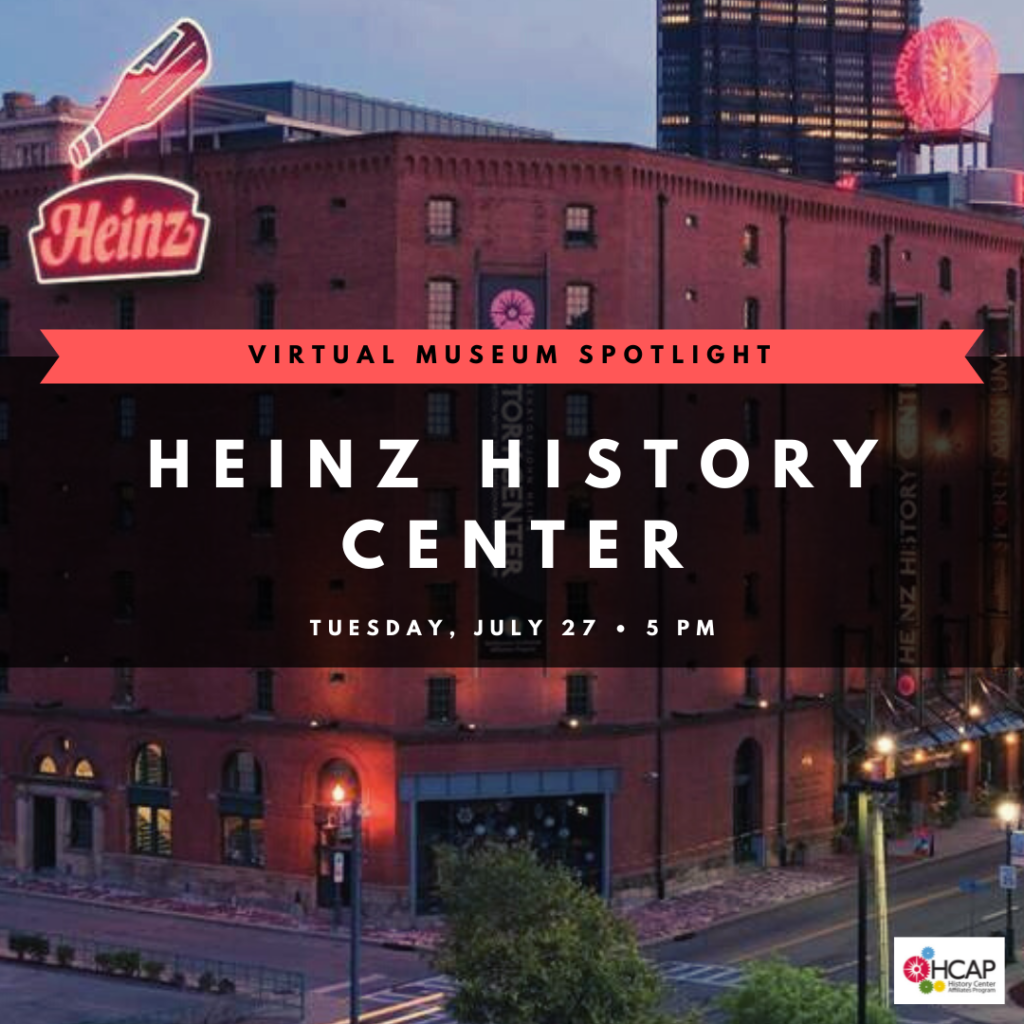 Upcoming Museum Lectures:
Tuesday, August 3, 2021: Quecreek Mine Site
Tuesday, August 10, 2021: Captain William Vicary Mansion and Beaver County Historical Research & Landmarks Foundation
Tuesday, August 27, 2021: The Passavant House and Zelienople Historical Society
Tuesday, September 4, 2021: McKeesport Regional History and Heritage Center
VISIT HERE for all the registration links.
This virtual program is part of a series promoting the Experience Kits initiative at select Allegheny & Washington County Libraries.