These are a few of my favorite things…
Step back in time with the Fort Pitt Museum! First opened in 1969 in a reconstructed bastion, the Fort Pitt Museum provides visitors with a rich understanding of the world-changing events that occurred right here in Western Pennsylvania. Let the artifacts do the storytelling as a representative from the museum showcases a few remarkable relics from their rich collection.
March 2, 5:00pm. This program presented via Zoom.
PLEASE REGISTER FOR THIS PROGRAM HERE.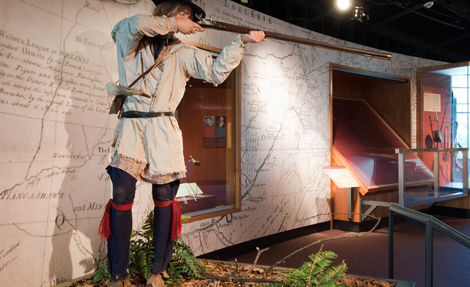 About the Fort Pitt Museum:
The Fort Pitt Museum, located in historic Point State Park in downtown Pittsburgh, is a two-floor, 12,000-square-foot museum that tells the story of Western Pennsylvania's pivotal role during the French & Indian War, the American Revolution, and as the birthplace of Pittsburgh. Through interactive exhibitions, life-like historical figures, and recently added artifacts, visitors will learn the important role our region played in shaping the United States.
Upcoming Museum Lectures:
This virtual program is part of a series promoting the Experience Kits initiative at select Allegheny & Washington County Libraries.