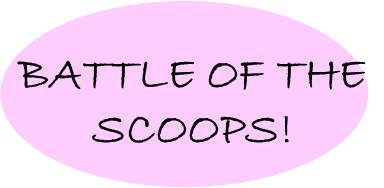 Even MORE fun with our Summer Reading Program—It's the Battle of the Ice Cream Flavors!
Each week you can vote for your favorite flavor as they square off in the 'Cone' and 'Cup' brackets… We'll have voting each week (online or in person) for ten weeks until we have one final winner.
Voting will run from Monday at 1:00pm through Sunday at 9:00pm. The winner of each bracket will be posted the following Monday by 1:00pm. One vote per person, per week, please! You can vote online at the links below or in person at the Library.
VOTE HERE each week!