Enjoy our special virtual storytime in honor of the Heinz History Center! A representative from the museum will read a story that will introduce children to local history in a fun and engaging way. Following the storytime, kids will be encouraged to participate in an activity based on the story we read!
PLEASE REGISTER FOR THIS PROGRAM HERE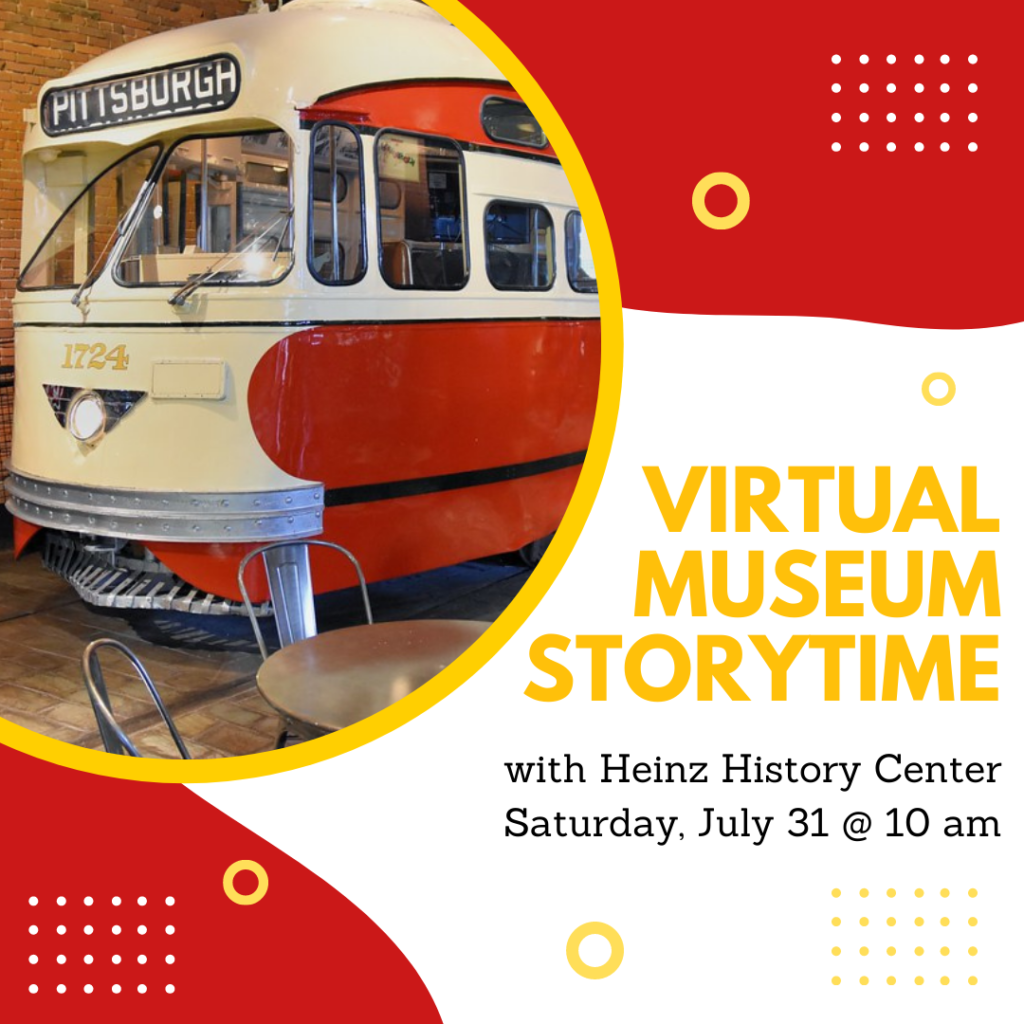 About Heinz History Center:
Devoted to the history and heritage of Western Pennsylvania, the History Center is Pennsylvania's largest history museum and a proud affiliate of the Smithsonian Institution. The 370,000 square-foot museum presents compelling stories from American history with a Western Pennsylvania connection in an interactive environment perfect for visitors of all ages.
Plan to join the fun at these Museum Storytimes too:
Saturday, August 7, 2021: Quecreek Mine Rescue Site
Saturday, August 14, 2021: Captain William Vicary Mansion and Beaver County Historical Research & Landmarks Foundation
Saturday, August 21, 2021: The Passavant House and Zelienople Historical Society
Saturday, August 28, 2021: McKeesport Regional History and Heritage Center
Visit HERE for all the registration links.
This virtual storytime is part of a series promoting the Experience Kits initiative at select Allegheny & Washington County Libraries.