August 3, 5:00pm. This program presented via Zoom.
PLEASE REGISTER FOR THIS PROGRAM HERE.
About the Quecreek Mine Rescue Site:
The Quecreek Mine Rescue Memorial/Monument for Life honors and portrays the team of rescue workers who saved nine trapped coal miners from certain death near Somerset, Pennsylvania. In a larger sense, the memorial site honors the tireless heroism of rescue workers everywhere, as well as serving as a lasting tribute to the coal miners of Southwestern Pennsylvania and across the nation.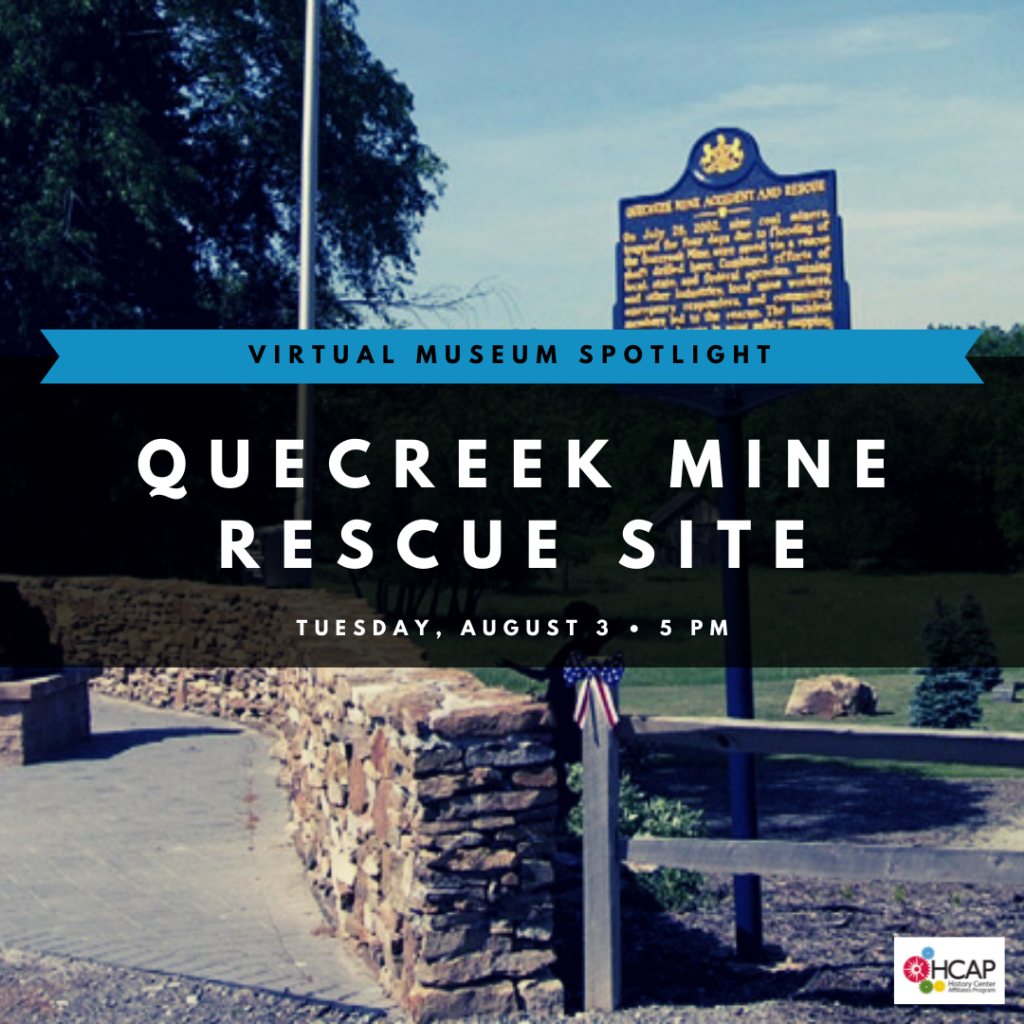 Upcoming Museum Lectures:
Tuesday, August 10, 2021: Captain William Vicary Mansion and Beaver County Historical Research & Landmarks Foundation
Tuesday, August 27, 2021: The Passavant House and Zelienople Historical Society
Tuesday, September 4, 2021: McKeesport Regional History and Heritage Center
Visit HERE for all the registration links.
This virtual program is part of a series promoting the Experience Kits initiative at select Allegheny & Washington County Libraries.