August 17, 5:00pm. This program presented via Zoom.
PLEASE REGISTER FOR THIS PROGRAM HERE.
About the Passavant House:
The Passavant House was built in 1808 and was the second oldest house in Zelienople. It had been owned by Zelie and Philippe Passavant, who were instrumental in establishing Zelienople in the early 1800's. Today the Passavant House is listed on the National Register of Historic Places, and it serves as a museum, library, and headquarters for the Zelienople Historical Society. It features artifacts and memorabilia of the Passavant family and the town's historic past..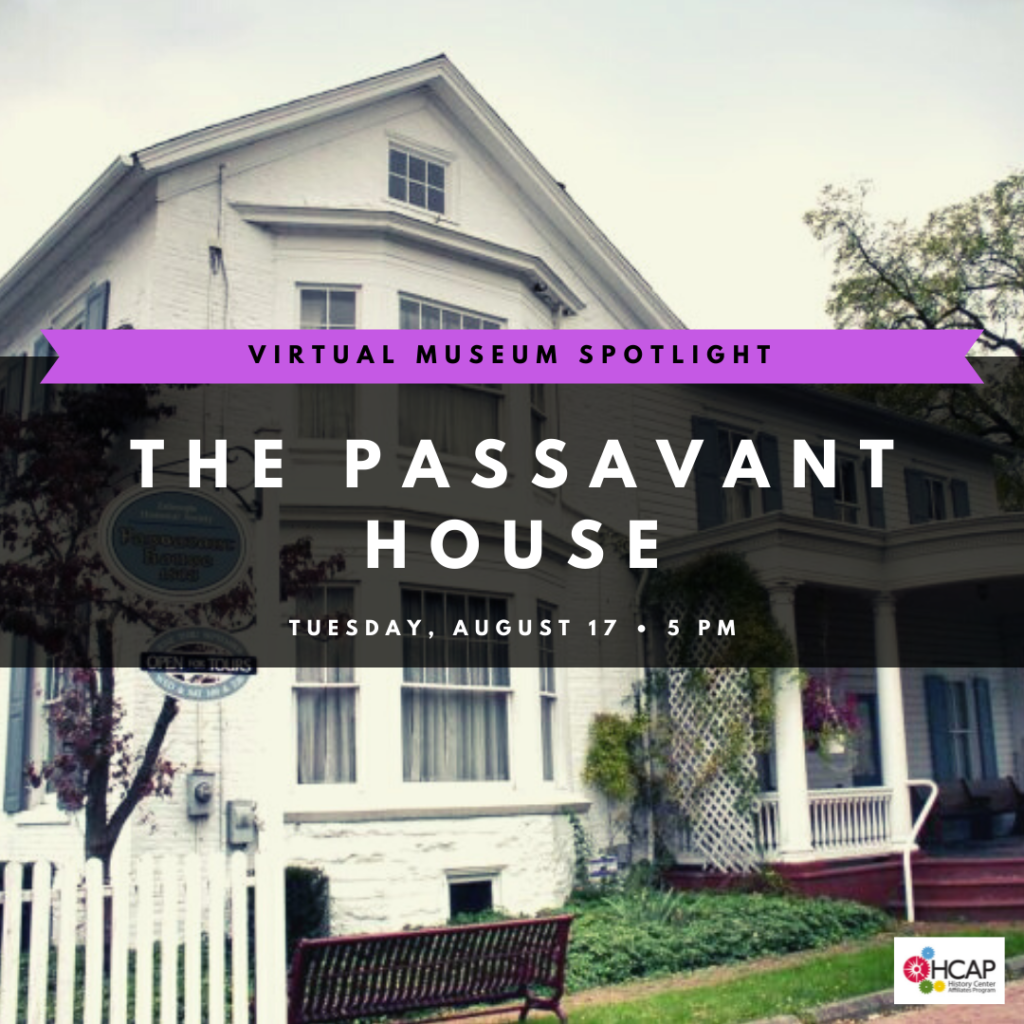 Upcoming Museum Lectures:
Tuesday, September 4, 2021: McKeesport Regional History and Heritage Center
Visit HERE for all the registration links.
This virtual program is part of a series promoting the Experience Kits initiative at select Allegheny & Washington County Libraries.