August 10, 5:00pm. This program presented via Zoom.
PLEASE REGISTER FOR THIS PROGRAM HERE.
About the Captain William Vicary Mansion:
The Vicary Mansion was built overlooking the Ohio River in 1829 by Captain William Vicary, a retired Philadelphia merchant sea captain and land speculator. Over the years additional changes were made to the buildings and grounds; several unique adaptations allow visitors to observe early 19th century architecture in the house. It is now owned by Beaver County and is occupied by the Beaver County Historical Research and Landmarks Foundation. In addition to house tours, the Vicary Mansion is a very busy place offering many educational, informative, and entertaining programs.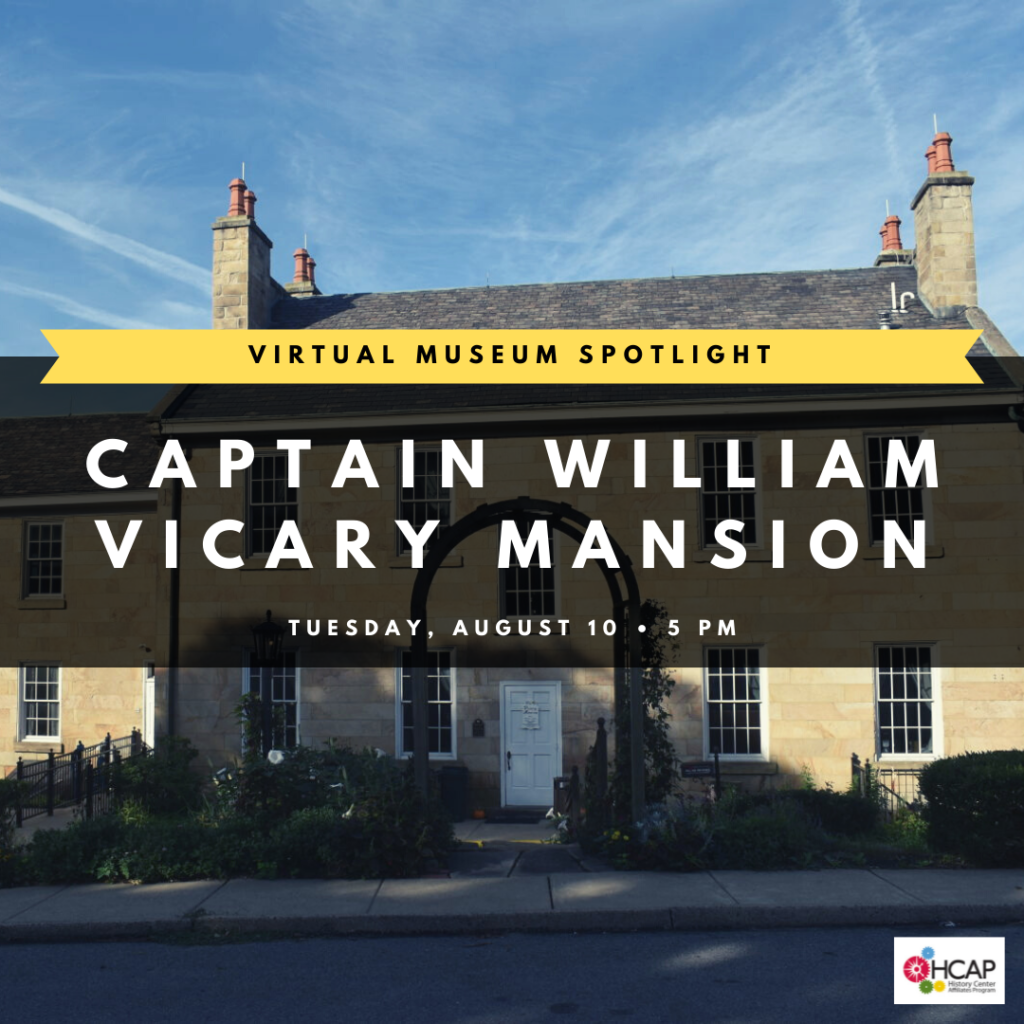 Upcoming Museum Lectures:
Tuesday, August 27, 2021: The Passavant House and Zelienople Historical Society
Tuesday, September 4, 2021: McKeesport Regional History and Heritage Center
Visit HERE for all the registration links.
This virtual program is part of a series promoting the Experience Kits initiative at select Allegheny & Washington County Libraries.