August 24, 5:00pm. This program presented via Zoom.
PLEASE REGISTER FOR THIS PROGRAM HERE.
About the McKeesport Regional History & Heritage Center:
Founded in 1980, The McKeesport Regional History & Heritage Center is a non-profit museum and research facility dedicated to preserving and presenting the history of McKeesport and its surrounding area. The Center houses the City of McKeesport's first schoolhouse, previously situated at five other locations. Five additional rooms display varying aspects of McKeesport and the Mon Valley's history, including an Industry Wing with a large-scale model of the US Steel National Tube, church collections, and an exhibit honoring Helen Richey. Peruse our nostalgic room of former store and restaurant donations and numerous nostalgic photos and paintings that will always bring to mind fond memories from the area's rich historical past.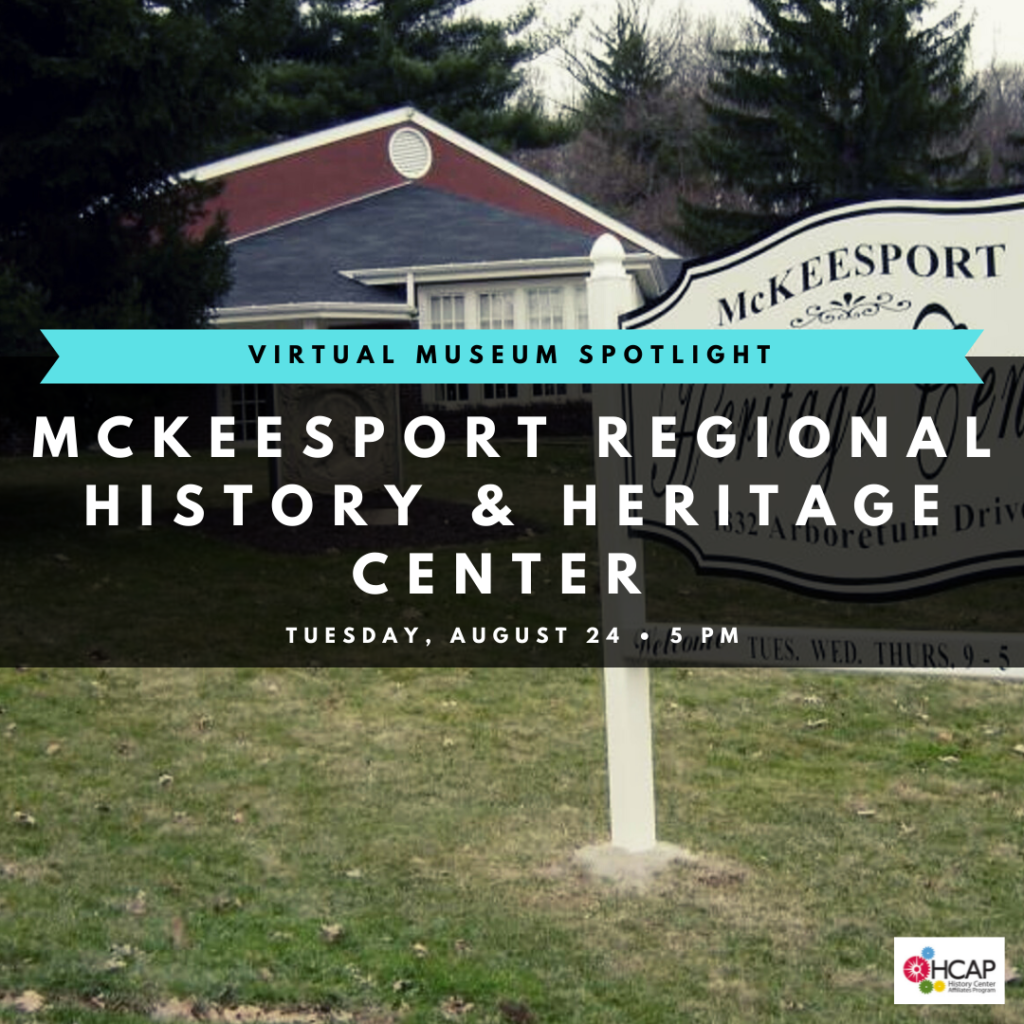 This virtual program is part of a series promoting the Experience Kits initiative at select Allegheny & Washington County Libraries.