Wednesday, March 13, 1:00pm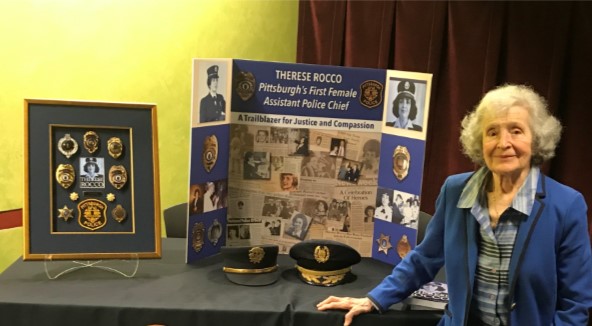 Therese Rocco began her career in law enforcement as a 19-year old clerk in the missing persons unit of the Pittsburgh Police Department. She became the first female in the Department to reach the high-ranking position of Assistant Police Chief and is the first woman in the country to reach this level. Therese is credited with establishing national protocols for investigating missing children cases that have saved the lives of untold number of children. To this day she continues to work with the FBI on an unsolved missing child case that has haunted her since the 1960's.
She is credited with breaking the glass ceiling for women on the police force in Pittsburgh, navigating her way through discriminating times in a male-dominated field.
Join Therese as she discusses her career, her investigative ability, her memoir and her new documentary. Books will be available for purchase and signing. $20/cash only.
Please register HERE.