Cool Science for Adults!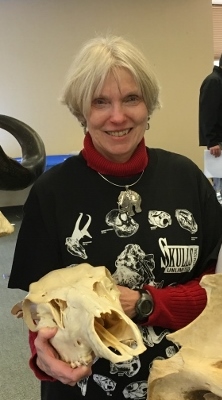 Join Master Naturalist Pat Milliken for this unique mammal workshop emphasizing the ecological role of PA mammals using skull analysis.
Check out various skulls to determine if it is a carnivore, herbivore or omnivore. Learn the reasons behind the placement of the eyes, the function of the teeth and size and shape of the skull.
Program via Zoom. For adults. Free and open to the public.
Please register online at shalerlibrary.org or call 412-486-0211.
Please watch for additional programs in October & November!