Join us for an entertaining evening with authors Joyce St. Anthony & Liz Milliron and their two new mystery series set during WWII on the home front. These well-published local authors give us two new intrepid female 'sleuths' who defy the times and odds to help out while the war goes on. Don't miss this talk of history, mystery, and strong females!
Front Page Murder (Joyce St. Anthony):
Irene Ingram has written for her father's newspaper, the Progress Herald, ever since she could grasp a pencil. Now she's editor in chief, which doesn't sit well with the men in the newsroom. But proving her journalistic bona fides is the least of Irene's worries when crime reporter Moe Bauer, on the heels of a hot tip, turns up dead at the foot of his cellar stairs.
___________________________
The Lessons We Learn (Liz Milliron):
As Betty solves crimes with the help of childhood friends Dot Kilbride and Lee Tillotson, it's "Rosie the Riveter meets Sam Spade" in a series that explores life on the home front, especially for women, during WWII with splash of whodunnit thrown in for good measure.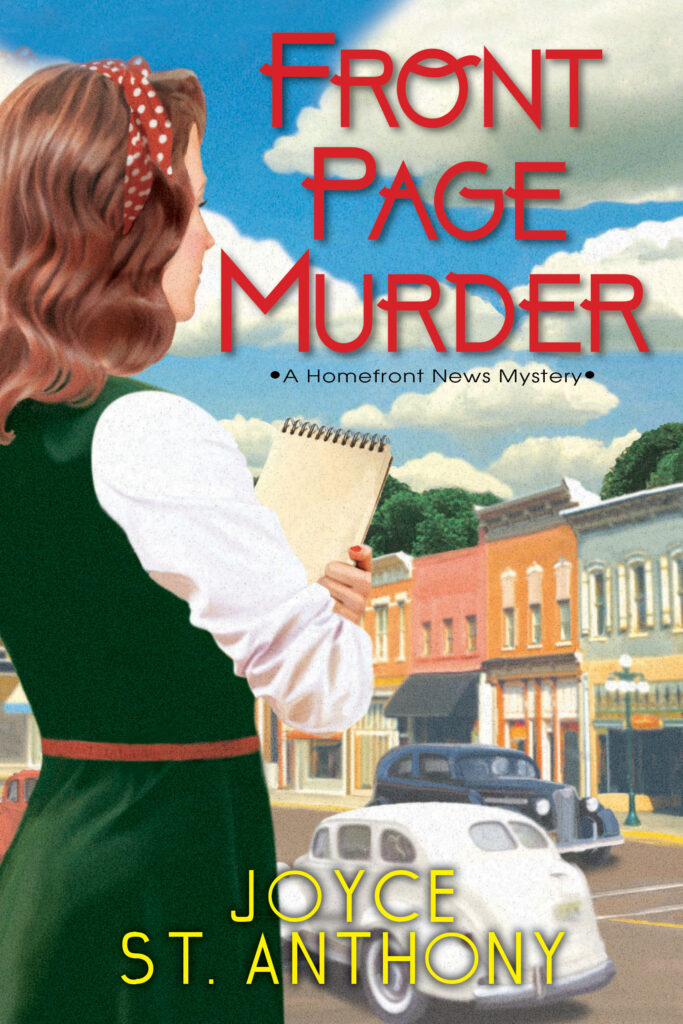 Visit their websites: