The la

rgest eBook collection offered at the library offers a wide array of adult, teen and children's fiction and non-fiction titles. Compatible with most eReaders and other devices, including Kindle.
Overdrive eBook Basics:
You need a library card to checkout eBooks.
You can checkout 10 titles per library card.
For each title, you can choose between 3 lending periods; 21, 14, or 7 days.
eBooks are nonrenewable and are automatically deleted from your device on the due date.
You can return eBooks early through Amazon or Adobe Digital Editions, depending on your device.
If a book is not available, you can place it on hold and be notified via email when it is ready. You can place up to 10 holds, and have 3 days to checkout an eBook that is on hold for you before it expires.
Overdrive eBook Instructions: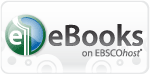 A broad range of non-fiction, with some fiction titles, for children, teens, and adults. Compatible with some  eReaders, but not Kindle (formerly NetLibrary).
eSebco – UFOs, Miranda Lambert, Lady Gaga, the U.S. Marines, Sidney Crosby, warriors and more! Books for kids to read on a computer, iTouch, iPad, Android phone or notebook, Kindle Fire and Nook Color with WI-FI!    To login type Shaler (capital S) and the password is LIBRARY (use all caps).  On the next screen, enter your library card number or type 123 and you are ready to read!
Tumblebooks – The TumbleBook Library is a collection of animated, talking picture books. TumbleBooks are created by adding animation, sound, music and narration to existing picture books in order to produce an electronic picture book, to read or have read to you.
Book a Librarian  – Call us and schedule some time to learn how to download eMaterials to your device!  Bring your device!  We are happy to help.
Borrow a Kindle – Test drive a Kindle before you buy!  The library has 40 Kindles to loan out bestsellers  already loaded and ready to go.  Ask at the checkout desk for availability.