Spring into action and enter the 2021 Great Local Gardens Contest! Sponsored by the Shaler Garden Club–celebrating 100 years–and Shaler North Hills Library.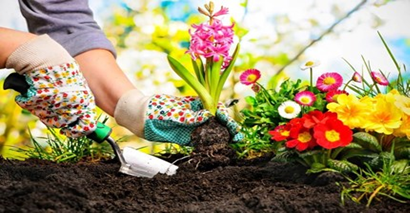 Don't hide your beautiful garden behind a fence. All are welcome to enter this fun contest that celebrates our community's talent and its beautiful spaces. All types of gardens will be considered—big, small, casual, ornate, herb, vegetable.
HOW TO ENTER: 1) submit five (5) photos of your garden; 2) submit a description of what makes your garden special; 3) tell us why you love your garden/gardening; 4) include your name, address, phone, and email 5) Email to snhlibrary@gmail.com, drop off at the Library, or mail in.
TIMELINE: Entries due July 7, 2021. Winner to be announced Tuesday, July 27.
JUDGING & PRIZES: Our criteria includes: variety, use of space, hardscape, sustainability and color. Prizes are awarded for the top five gardens chosen. Winners may have the opportunity to be part of the 2022 Great Gardens Tour.