Allegheny County is now reported at LOW level for COVID19. The Library encourages patrons to wear masks and social distance in programs. Staff and volunteers may choose to wear a mask.
We will monitor case levels through the CDC and Allegheny County and adjust our policies as needed. Covid Information from the CDC can be found here.
The health and wellbeing of our staff and patrons, including those unvaccinated and/or unable to get a vaccine, remains our priority. Thank you for your kindness and support.
Window pick-up remains available!
We are happy to serve you at our outside pickup window, next to our outdoor Book Drop
WIFI is available in the front parking lot. Ask about laptops to borrow in the parking lot.
You can reserve your own materials through the catalog and stop by to pick up or…
We'd LOVE to recommend and gather books for you! Just complete our ONLINE FORM HERE and we will select, pull, and have ready to go! For fast pick-up at the desk, our window, or to your car!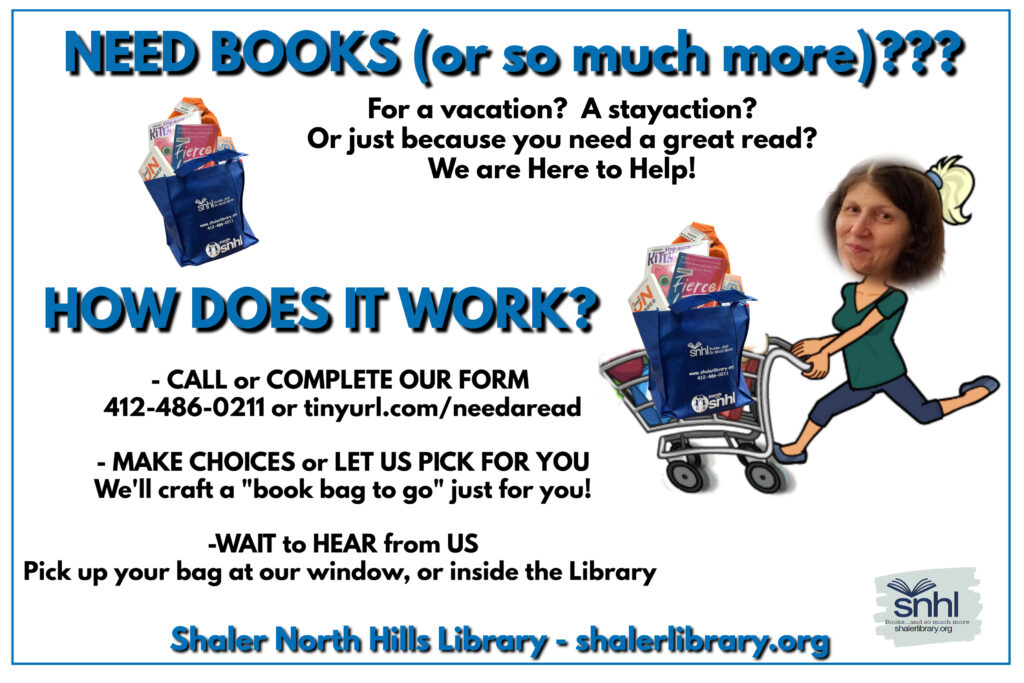 Contact Us
Call us at 412-486-0211
Text us at 412-219-2575
Email us at shalerref@einetwork.net or shaleryouthservices@gmail.com